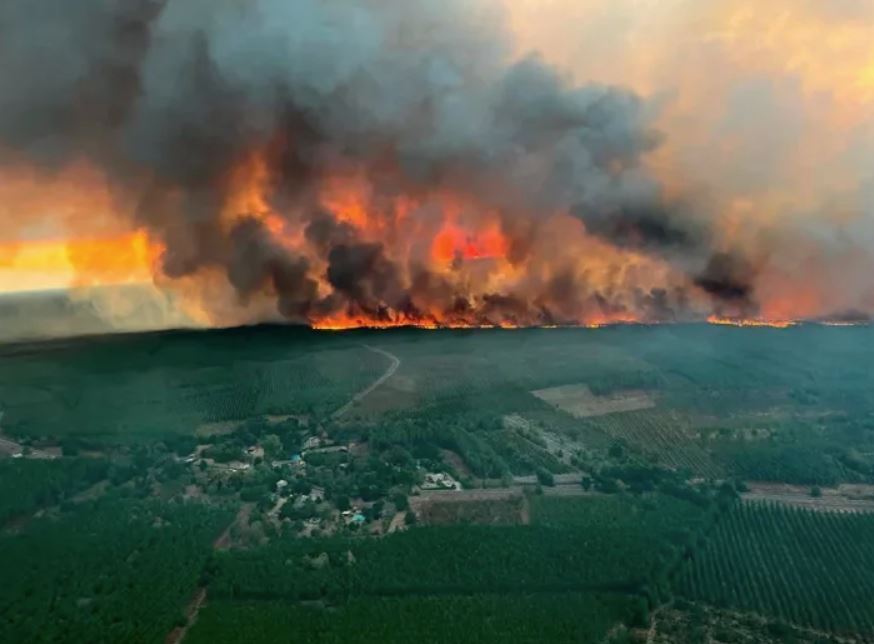 Revelation 16:9 "They were scorched by the fierce heat, and they cursed the name of God who had power over these plagues. They did not repent and give him glory."
Important Takeaways:
Thousands evacuated as wildfires tear through southwest France
Wildfires tore through the Gironde region of southwestern France on Wednesday, destroying homes and forcing the evacuation of more than 8,000 residents
Some people were forced to clamber onto rooftops as the flames got closer to their properties.
More than 6,000 hectares (14,826 acres) were still continuing to burn out of control despite the efforts of firefighters backed by water-bombing aircraft.
Sweden and Italy are among countries preparing to send help to France, Interior Minister Gerald Darmanin said.
Read the original article by clicking here.