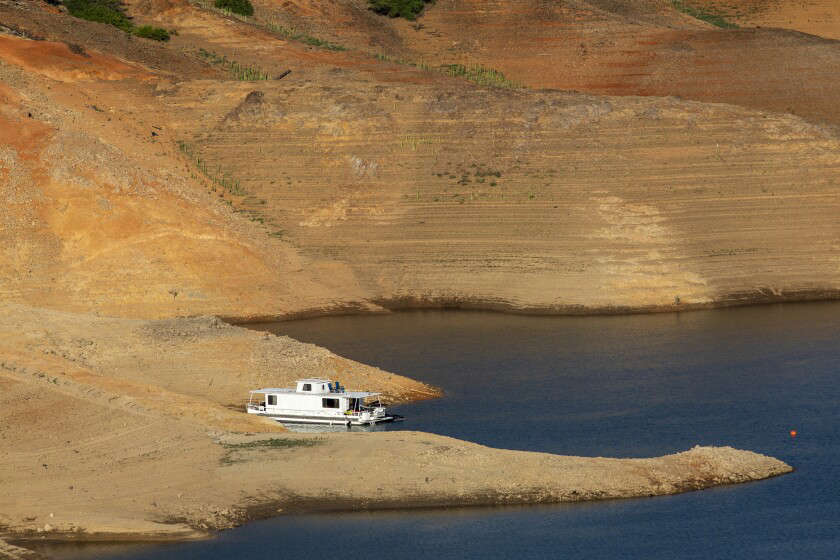 Leviticus 26:18-20 "And if in spite of this you will not listen to me, then I will discipline you again sevenfold for your sins, and I will break the pride of your power, and I will make your heavens like iron and your earth like bronze. And your strength shall be spent in vain, for your land shall not yield its increase, and the trees of the land shall not yield their fruit.
Important Takeaways:
It's not even summer, and California's two largest reservoirs are at 'critically low' levels
In the U.S. Drought Monitor's latest report, officials described both reservoir conditions as "critically low" going into the summer.
Shasta Lake, which rises more than 1,000 feet above sea level when filled to the brim, is at less than half of where it usually should be in early May
Lake Oroville, the largest reservoir in the State Water Project, a roughly 700-mile lifeline that pumps and ferries water all the way to Southern California, is currently at 55% of total capacity.
Along the Colorado River, projections show that the nation's two largest reservoirs, Lake Mead and Lake Powell, are reaching a shortage so severe that larger water cuts are likely in 2023 for Arizona, Nevada and Mexico — and at some point, California.
Read the original article by clicking here.