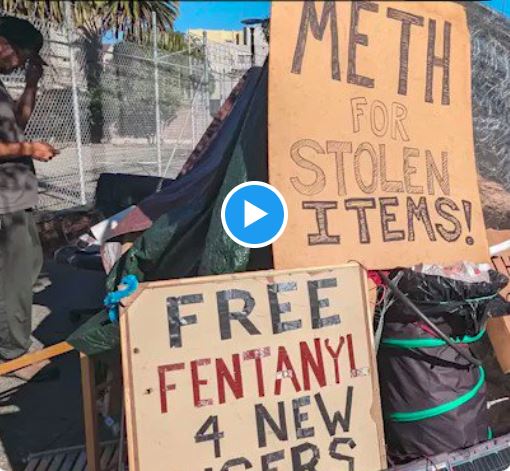 Important Takeaways:
Even For San Francisco, This Story Is Almost Too Bizarre to Believe
One homeless man set up camp across from a Catholic grade school. It would have been a curiosity except for the signs he hung outside of his tent.
"Free fentanyl 4 new users" and "Meth for stolen items."
Joseph Adam Moore served six years for unlawful sex with a 12-year-old girl and was accused of having sex with a 15-year-old girl just a month after getting out of prison. But his probation deal did not include staying away from schools. So he camped directly across from Stella Maris Academy and began to host parties of stoners — much to the neighborhood's dismay.
Apparently, the only law Moore is violating is the one about public camping. The cops are hamstrung by about a thousand rules and regulations regarding the treatment of the homeless; they can't be forced to go anywhere or do anything; they can't be forced into a mental health facility; they can't even be forced to go into a shelter.
Read the original article by clicking here.