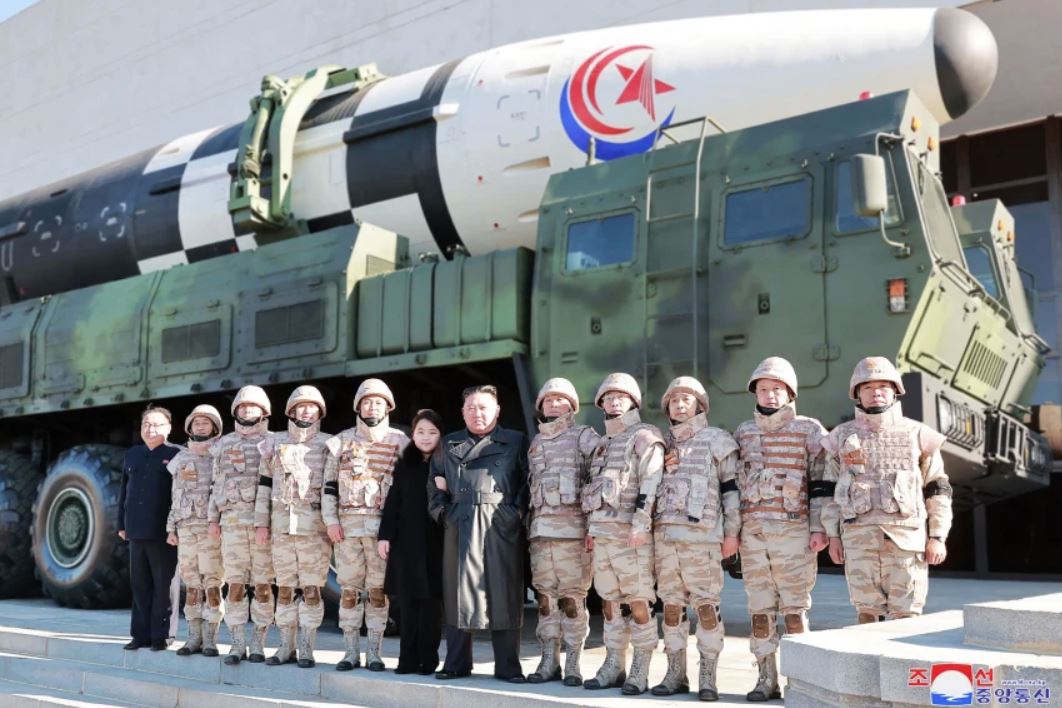 Revelations 6:3-4 "when he opened the second seal, I heard the second living creature say, "Come!" 4 And out came another horse, bright red. Its rider was permitted to take peace from the earth, so that people should slay one another, and he was given a great sword.
Important Takeaways:
North Korea aims to have world's most powerful nuclear force, leader Kim says
The announcement comes after Kim inspected a test of the country's largest intercontinental ballistic missile and pledged to counter what he called U.S. nuclear threats
North Korea's "ultimate goal is to possess the world's most powerful strategic force, the absolute force unprecedented in the century"
Kim said in the order promoting the officers, adding that building up the country's nuclear capabilities would reliably protect the dignity and sovereignty of the state and the people.
He described the Hwasong-17 as the "world's strongest strategic weapon" and said it demonstrated North Korea's resolve and ability to eventually build the world's strongest army.
North Korean scientists have made a "wonderful leap forward in the development of the technology of mounting nuclear warheads on ballistic missiles," and were expected to expand and strengthen the country's nuclear deterrent capabilities at an extraordinarily rapid pace, Kim was also quoted as saying.
Read the original article by clicking here.