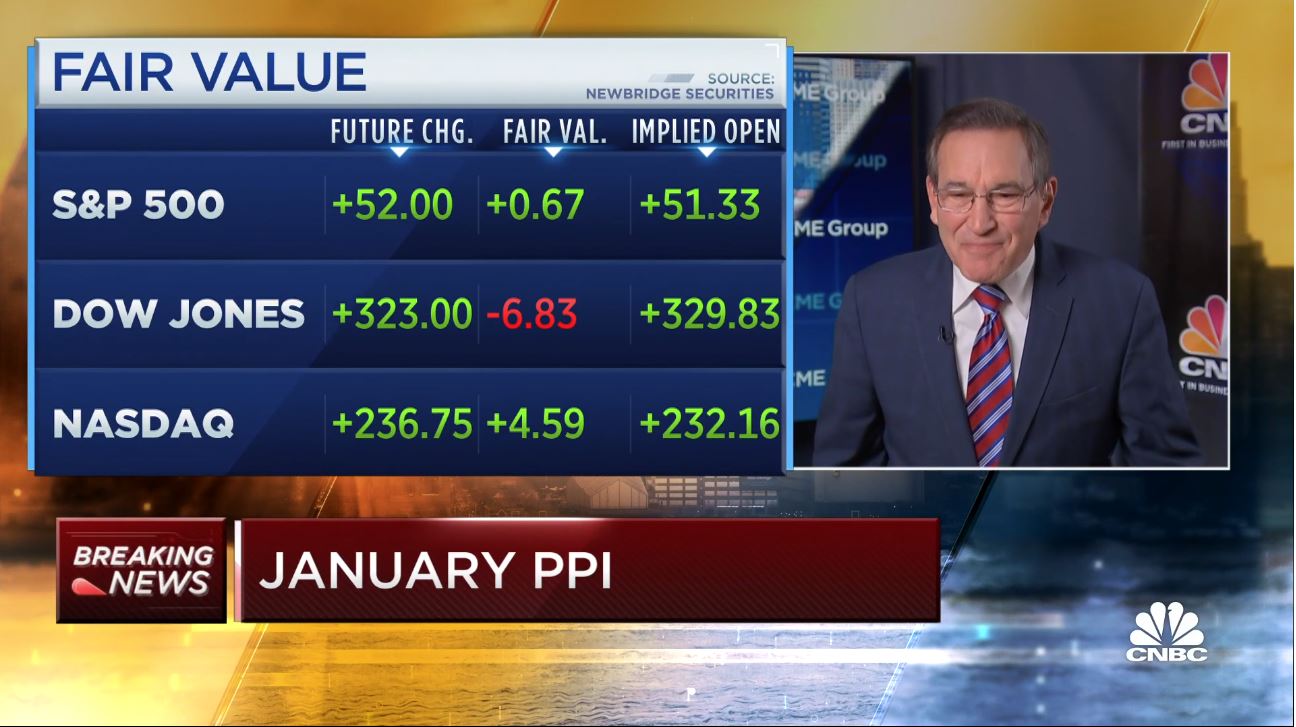 Rev 6:6 NAS And I heard something like a voice in the center of the four living creatures saying, "A quart of wheat for a denarius, and three quarts of barley for a denarius; and do not damage the oil and the wine."
Important Takeaways:
Wholesale prices rise 1% in January, up near-record 9.7% over the past year
The producer price index, which measures final demand goods and services, increased 1% for the month, against the Dow Jones estimate for 0.5%. Over the past 12 months the gauge rose an unadjusted 9.7%, close to a record in data going back to 2010.
Manufacturing in the New York region increased modestly in February but was below expectations. The prices received index soared to a record high.
The increases come amid burgeoning inflation across the economy, with consumer prices running at a 40-year high.
President Joe Biden "will continue to make progress on his three-part plan of addressing supply chain disruptions; lowering kitchen tables costs with his Build Back Better agenda; and promoting more competition," the statement said.
Read the original article by clicking here.